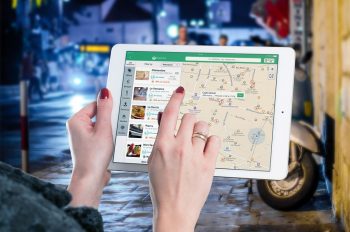 International Scientific Practical Conference will take place at the Perm State University (Russia, Perm) on November 28-29, 2017.
Версия на русском доступна по ссылке.
Organisators are Department of Cartography and Geoinformatics and Center for Digital Humanities of Perm State National Research University with the support of the Russian Geographical Society, the State Archives of Perm Krai, the Perm Local History Museum, the Komi-Permyak Local History Museum of P. I. Subbotin-Permyak.
The relevance of the conference is due to the need to preserve, study and popularize the cartographic heritage of regional storage. Its necessity is also grounded on the underestimation of the importance of historical information and the low involvement of cartographic materials in scientific and applied research by representatives of the humanitarian and interdisciplinary studies. Also, it lies in the demand for cartographic materials that are inaccessible to the wide general public, local communities and all cartographers interested in history. Increasing accessibility to the maps will ensure their inclusion in the information field of science.
The aim of the conference is to attract the society to study and popularize the heritage of cartographers represented in federal and regional museums, archives and libraries, involving in the scientific and industrial turnover of information resources aimed at developing the spatial data infrastructure of the Russian Federation.
The conference will consider the following issues:
History of cartography and modern cartographic data study;
Historical geoinformatics and its interrelations with modern geoinformation mapping;
Kinds and technological features of creation of modern cartographic geoimages;
Use of historical information while creating an infrastructure for spatial data in the regions of the Russian Federation;
Introduction into the scientific and social circulation of the historical-geographical and historical-cultural heritage of cartographers of Russia and the Urals;
Study and popularization of the scientific and creative heritage of the prominent cartographer of the Urals Krivoshchekov I. Ya.
Representatives of the Administration of the Governor and the Government of Permsky Krai, including the Ministry of Culture, Youth Policy and Mass Communications, the Ministry of Affairs of the Komi-Permyatsky Okrug, the Ministry of Natural Resources, Forestry and Ecology, as well as representatives of the scientific and creative community of the Perm Krai will take part in the conference.
During the conference, a demonstration of modern technological solutions for the creation of geoimages, including those based on remote sensing data from unmanned aerial vehicles and satellites, will take place.  The participants of the conference will be able to get acquainted with the results of the projects carried out by the partners of the GIS Center of Perm State National Research University.
Based on the materials of the conference a collection of scientific works will be published. Conference materials are indexed at the RSCI. Participation in the conference is free of charge.
Materials for publication are accepted until November 10, 2017 at the e-mail: gis@psu.ru
For registration it is necessary to send an application to gis@psu.ru until November 10, 2017.